Written by Emily
Happy Palm Sunday everyone! I'm very excited to celebrate my first Easter as a Catholic next week! I'm even more excited to see my family and spend time with them. I haven't seen them in a while! It also just happens to be my brother's birthday today so happy birthday to him as well!
Have you seen our giveaway on the blog? Jenna from Call Her Happy makes the cutest embroidered necklaces and we're giving one away. But today and tomorrow are the last days to enter! You don't want to miss out! Here's a picture of what we're giving. Enter at this link!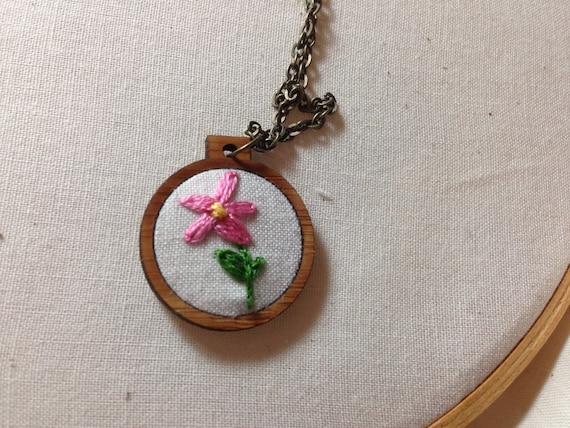 Carolynne continued her Minimalist Kids series with a post about the minimalist baby. Check it out if you haven't.
Holly is converting to Catholicism at the Easter Vigil next Saturday and wrote about her first Reconciliation. Make sure you send her some extra prayers this week! I love reading fellow convert's stories
I'll hopefully have a picture up later today. My husband is back from Italy so I have a person to take my picture!
Have a great day and an even better Holy Week.